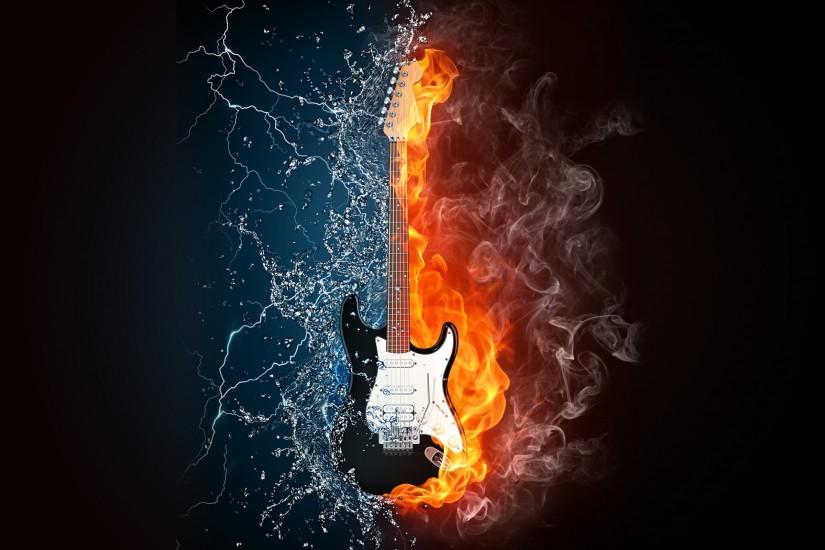 Any heart would for sure melt on the unplugged melodious strings of the beautiful instrument, a time-honored classic of design, acoustic guitar. When the vibrations of the strings touch the vibrations of the wood, it produces the rich soulful sound of acoustic guitar. Though acoustic guitar may be an ideal choice for limited soothing performances among small audiences, however, with large crowds and some loud music, nothing can be better than a good acoustic-electric guitar to offer you some amplified sensation. For those of you who don't know, an acoustic-electric or plug-in guitar is a guitar that has been fitted with a pick-up and typically a preamp as well.
To compete in the midst of a band or the sounds of people talking in a big club, an acoustic-electric guitar would be the best. That's where the acoustic-electric guitar comes in—typically just an acoustic guitar with an electric pickup mounted on. Now that we know what it is, let's talk about what are the best electric-acoustic guitars out there today. Luckily, there are many acoustic-electric guitars with built-in pickup systems. Features may include onboard volume, tone, and equalization to name a few. Acoustic-electrics make a good choice for the guitarist who wants to play in both acoustic and amplified settings. As they eliminate the need for a microphone in louder situations, they offer a simple plug-and-play way to get heard.
If one goes to explore the large range of best cheap acoustic guitars available online from efficient playability, luxurious and classic design, to cutting edge perfection, one will go surfing the sites entire day as the list will never end.
Yamaha Student Series CGS103AII Classical Guitar, Natural
Looking for the best choice guitar as a beginner? Yamaha CGS Classical Guitars are great instruments for students learning the ins and outs of classical guitar technique. Being very famous for producing great-sounding budget classical guitars, the CGS instruments will reward the learner with years of musical pleasure.
For any musician, beautiful 41" full size acoustic guitar is going to be a perfect choice. With an all-wood construction, steel strings, and a classic dreadnought body in a blue finish, one would be proud to jam out on a guitar that will give stellar sound with every strum. So, grab it and channel your inner rock star!
The Yamaha APXT2 is a 3/4 size version of the world's best-selling acoustic-electric guitar, the APX500III. This well-constructed, compact guitar makes a great companion when you're on the road, offering great sensitivity and accuracy for quick tuning.
And this is the final halt stop for all the guitar lovers's explore journey. The EJ-200CE gives you the features of the EJ-200 in an acoustic/electric with a much better outstanding projection and a great low-end response.
So, all the guitar lovers, what are you waiting for? Go online and grab the best cheap acoustic guitar for yourself and roll on some music